Blog
Food nation – uncovering Japan's meibutsu
Guest blog by James Mundy, Marketing Manager at InsideJapan Tours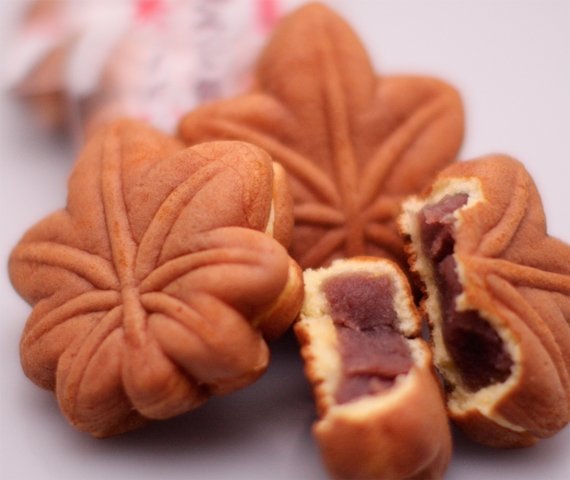 Everywhere you go in Japan, there is one thing that you will notice – food.  Everyone's heard of sushi, but that's just the tip of a delicious iceberg. Japan has the most top-rated Michelin-starred restaurants in the world, but good food is actually everywhere, and at very reasonable prices: convenience store bento boxes, backstreet ramen (noodle dish) stands, conveyor-belt sushi restaurants and traditional izakaya (pubs).
Scratch beneath the surface and you'll find even more gems, though. The term meibutsu refers to a local specialty which is, in most cases, food-related. And every part of  Japan has one – the majority unknown to almost all tourists…
Udon
Kagawa prefecture, set on Japan's smallest main islandof Shikoku, recently renamed itself 'Udon prefecture' in devotion to its beloved udon noodles. The city of Takamatsu followed suit by renaming its railway station 'Sanuki Udon' – sanuki being the specific type of udon for which the region is famous. People will travel to Shikoku to eat udon noodles by the bucket-load. To get some idea of Shikoku's own love for this foodstuff, take a look this popular comedy film:
[youtube bzEvbrPqY6k]
Basashi
Whereas Shikoku is renowned for its udon, Nagano prefecture is famed for buckwheat (soba) noodles. But, even within a prefecture, towns and villages may have additional meibutsu. One of the more interesting is the castle town of Matsumoto. Anyone staying in a ryokan (traditional Japanese inn) there, or visiting a local izakaya (casual bars serving food and drink), must try the local delicacy of basashi: delicately-sliced strips of raw horse that add a whole different dimension to other sashimi (fresh raw meat or fish) eaten in Japan.
Shiromomo
The story behind Okayama's white peach meibutsu is one of the more interesting. The legend of Momotaru ('Peach Boy') stems from Okayama and details the time when a woman and her husband discovered a small boy, Momotaru, inside a big peach. Young Momotaru went on to defeat evil demons who were pillaging the land around Okayama and thus became a hero. Okayama is renowned for its white peaches (shiromomo) and sweet dumplings with millet flour (kibi dango), which Momotaro fed to his companions.
Hiroshima's Okonomiyaki
The simple okonomiyaki is one of the most delicious and ubiqutous dishes across Japan. Hiroshima does a different version, though, for its own meibutsu. Typically, 'Okonomi ('what you like')-yaki' ('grilled/cooked') are cheap and tasty savoury pancakes consisting of cabbage, onions and various other ingredients from meat to octopus.  The Hiroshima incarnations, however, are a layered version that also comprise yakisoba noodles. They are a big meal, especially when topped off with mayonnaise, seaweed and kastuobushi (a kind of tuna) flakes.
Fans might like to also visit Okonomi-Mura, a type of theme park for the dish with several floors of people cooking their version of the Hiroshima okonomiyaki.
[youtube dTVgPuHg21M]
Momiji Manju
The nearby islandof Miyajimais famous for its oysters.  However, visitors should also try momiji manju, a famous meibutsu based on the isle's seasonal beauty.
During mid-late November, Miyajima's maple trees turn the mountainside and temple grounds a fiery autumnal red. Manju, a traditional cake with sweet anko-bean paste as a filling, can be found all over Japan, but the island's particular version is shaped like autumn leaves (momiji) and has a bright red filling. Visitors to the island will buy these in bulk to give to friends, family and colleagues as omiyage (presents).
[youtube UPxN9-rE8oY]
These are just a few interesting examples of meibutsu, are barely scrape the Japanese culinary surface.  Make sure you visit to find even more unusual dishes!
Travel PR has become an invaluable source for comments and analysis. The team consistently provides insightful quotes and op-eds, and often on a tight deadline. My requests are answered quickly and professionally. Travel PR is a go-to agency for information, and easy to deal with compared to rivals.

Steph Spyro, Daily Express
Contact us
Travel PR, established 25 years ago, is a leading specialist PR and communications agency specialising in the travel, hotel and lifestyle markets. Want to create a PR strategy for your brand?